Our game client has its own built-in MuOnline Clicker for comfortable AFK play. Basically, it is very similar to the most popular clicker Avanta, it has all functionality and much more.
You can turn on clicker in Launcher Settings, by default it is turned off: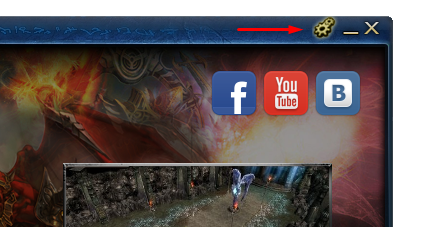 Also you can adjust witch tray notifications you would like receive.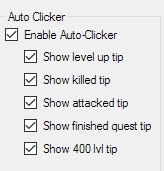 Ingame controls:
[F6] - activates clicker in full bot mode
[F7] - simply holds right mouse button for you
[F8] - stops all clicker actions
[F9] - opens in-game clicker settings / stops all actions
[F10] - activates fast HP clicker mode for (fast HP Potion consumption for PvP)
[F12] - minimizes game window to tray / maximizes (available in window-mode only)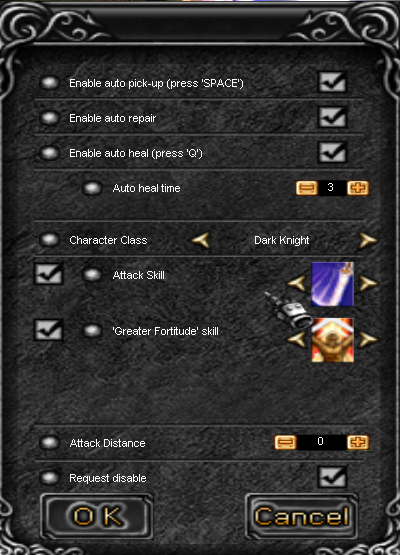 Enable auto-pick-up (press 'SPACE') - every second imitates "SPACE" button for collecting nearby items
Enable auto-repair - every 10 minutes repairs all items on your character
Enable auto-heal (press 'Q') - automatically uses HP Potions for AFK
Request disable - automatic /request off when starting clicker and /request on when stopping clicker