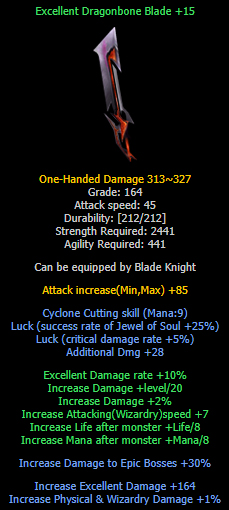 We have transferred all the formulas for calculating item characteristics from the game to our website. Now we have absolutely complete information about all items displayed. We can see the real damage depending on item level, stat requirements, Harmony options and their exact values, PvP options, additional options for leveling item to +14/15, elemental resists and unique options.
When you click on any item equipped on a character, we go to the
item encyclopedia
, where a complete list of all weapons and armors existing in the game is available. In the encyclopedia, you can find out what are the stat requirements for an item with a certain level, its damage defense. On the market you can now see exact Harmony options on the items. And the cherry on the cake - when you hover over Ancient, you can see all the set options of this set.
The encyclopedia section can be accessed from the
library section
. If you find any errors or inconsistencies in characteristics, please let us know on the forum.